Traditional Metal Braces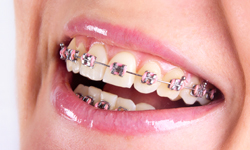 Traditional metal braces are the most common type of braces and are more comfortable today than ever before. Made of high-grade stainless steel, metal braces straighten your teeth using metal brackets and archwires. With metal braces, you have the option of adding colored elastics (rubber bands) for a more unique and colorful smile.
Iconix® Aesthetic Braces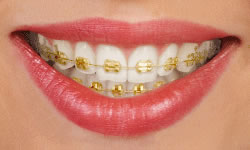 Iconix brackets feature a small, smooth design, combined with a champagne finish that blends with the color of your teeth, allowing you to feel proud to show off your smile even while you're teeth are being straightened. Champagne-colored brackets appear more subtle against the natural color of your teeth.
The low profile, contoured design of each bracket maximizes comfort.
Iconix brackets feature the durability of stainless steel with aesthetics that are equal to ceramic brackets.
Radiance™ Orthodontic Brackets and Braces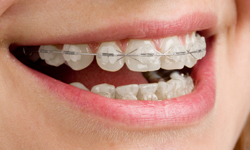 Your "clear" choice for comfortable, confident smiles, even while wearing braces! "Radiance is Confidence!"
Are you worried about getting braces and having to deal with a mouth full of metal wires and brackets that everybody will notice when you smile? Radiance orthodontic brackets are clear, so while everybody notices your beautiful, new smile, your braces will be your little secret! Our practice offers Radiance brackets to patients of all ages, giving them a clearly comfortable alternative to traditional metal braces.
What are Radiance Brackets?
Radiance brackets are specially cut from a single crystal of pure sapphire. Once the cutting is complete, the brackets are heat polished until they are smooth, clear, and ready to wear!
Clear Aligners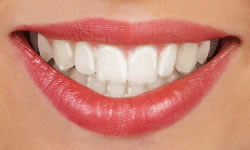 Clear aligners are a series of invisible, removable, and comfortable acrylic trays that straighten your teeth like braces. Not only are the aligners invisible, they are removable, so you can eat and drink what you want while in treatment, plus brushing and flossing are less of a hassle. The aligners are comfortable and have no metal to cause mouth abrasions during treatment.